You're a busy, busy person. So it's not a simple endeavor to make time for most things—that includes anything health related issues you need to get taken care of. Restorative dental procedures are notorious for taking up time, taking multiple visits. All you have to do is make it a point to visit Laurence K. Levy. Go ahead and meet with our Middletown same day dentist.     
Decided it's time to stop settling for a gapped smile? Excellent. Now go ahead and do something about it. So you can finally bring back that confidence you once had. There's no better option on the market than dental implants. Unlike dentures, dental implants remain fixed to jaw bone, which means they remain firm and intact no matter how aggressively you like to eat. Feel free to dig those chompers into even the most stubborn meat. And don't worry about them flying off mid-bite. Dental implants set the standard for durability. The only maintenance required from them is no different from what you'd do with your natural teeth—a daily and nightly ritual of brushing, flossing, and rinsing. In addition to this, you'll want to commit to regular visits to the dentist's office for checkups and cleanings in order to minimize the buildup of plaque and tartar. Unlike standard dental implants, our offices provide the kind that don't require multiple visits to insert. You can step in and out of our location with a brand new smile—all in the same day. Sound good? Our patients certainly think so. Get started today by visiting Laurence K. Levy You'll wonder why you didn't meet with this Middletown same day dentist sooner.
No worries, getting started is the easiest part. All it requires is a simple action—a phone call or an e-mail. Either one will do. Speak to Laurence K. Levy's staff about scheduling an appointment. Then you'll be moments away from meeting with this first-rate Middletown same day dentist.     

By Laurence K. Levy, DMD
January 28, 2019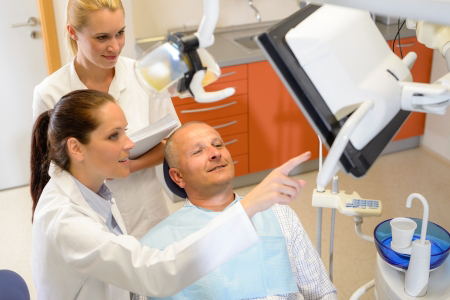 Blog Posts
Follow Us